LIFE ON FORT MYERS BEACH
Trash Pick-Up Times Change on Fort Myers Beach
Lee County and the Town of Fort Myers Beach are working to improve traffic flow during construction on Estero Boulevard. Beginning Monday, Feb. 22, all residential and commercial trash, recycle and yard waste collections on Fort Myers Beach may occur as early as 4 a.m. All Fort Myers Beach residents and businesses should have their trash, recycle and yard waste at the curb before 4 a.m. on their regularly scheduled days. This change will reduce vehicles stopping while Advanced Disposal trucks back into businesses and side streets along Estero Boulevard. CLICK HERE TO READ MORE
Mayor Responds to FMB Businesses
At last week's public town hall meeting organized by Al Durrett and Bud Nocera, I promised I would get back to you within a week to let you know what steps had been taken to make doing business on Fort Myers Beach easier during the road construction. I am happy to report progress has been made. The credit for this goes to Commissioner Larry Kiker. He went to bat for us and the results show he was indeed listening. To read more including the changes that will be taking place, click here.
For more information on Fort Myers Beach including available properties visit FORT MYERS BEACH WATERFONT PROPERTIES
FUN ON THE BEACH
Tuesday, February 23

GUIDED BEACH WALK
9am. Newton Park, 4650 Estero Blvd.

SANTINI SUNRISE FRESH MARKET
9am-1pm, Santini Marina Plaza.

WOLVES
10:30am, Beach Library. Lois DelGrosso from
the Shy Wolf Sanctuary will talk about who they are, what they do
and the importance of wolves in the wild. 239-765-8162

LIVERPOOL RUMMY
10am, FMB Woman's Club. 175
Sterling Street. Open to men, too. 463-3755.

CALUSA TOOLS DEMONSTRATION
11am and 2pm, Mound House. This hands on demonstration
will explore the most powerful American Indian tribe in
Southwest Florida crafted their tools, weapons and implements
of daily life from their natural surroundings. Participants
will handle and use several reproduction Calusa tools to
experience life in the 'shell age'. $5, free for Mound
House members. 239-765-0865

LEARNING TO PLAY THE GUITAR
1:30pm, Beach Library. James Lee will show how to tune a
guitar and the basic chords which then enables you to play over
5,000 songs. Bring your guitar or come w/o if just curious. 239-765-8162
Wednesday, February 24
COMMERCIAL FISHING FLEET TOUR
9am -Noon. Ostego Bay Foundation.

FARMERS MARKETS
BEACH BAPTIST FARMER'S MARKET
9am-2pm, Beach Baptist Parking Lot. See Feb 3

FARMER'S MARKET 10am-3pm, The Village Shoppes
at Health Park, corner of Summerlin and Bass Roads, Ft. Myers.

MEET THE ARTIST OF THE MONTH
3:30pm, Beach Library. Library Commons. Meet Carol
Williams, founder of MoodsArts and member of SWFL Art
League, and discover her love for the sun, sea and tropics. 239-765-8162
Thursday, February 25

JEWELRY CLASS
10:30am, Beach Library. Make your own necklace and earrings.
Each person gets a kit with the materials and instructor Tamara
Lundborg will guide. Pre-register and $5 materials fee. 239-765-8162

TREASURES AND PIRATES
1:30pm, Beach Library. Jon Paul Van Harper will talk about the
Spanish trade routes and the (3) Spanish fleets that sank off the
Florida coast. 239-765-8162

SKIN CANCER - EMERGING TARGETED THERAPIES FOR MELANOMA
2:15pm, Shell Point Village Church. Incidents of Melanoma
is on the rise. Dr. Sullivan will discuss the latest studies on
using immunotherapy drugs to greatly improve the survival
rate of patients with metastatic melanoma. Dr. Ryan Sullivan,
Medical Oncologist. Registration required. 239-433-7936

CORN HOLE COMPETITION
5pm, Beach Bowl, 17651 San
Carlos Boulevard. 239-466-3033
Friday, February 26

LAKES PARK REGIONAL FARMERS MARKET
9am-1pm, Lakes Park, 7300 Gladiolus Drive, Fort Myers.

HISTORY OF FORT MYERS BEACH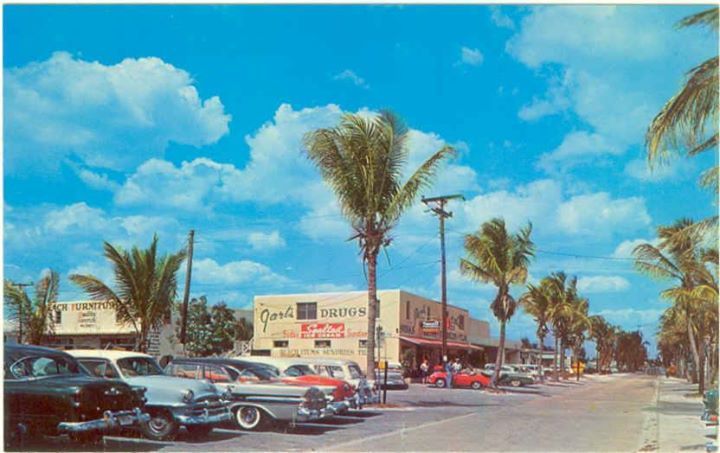 10:30am, Beach Library. Community Room A. Join
Russ Carter as he showcases the many events, culture and
people living here. 239-765-8162 MAH JONGG 10:30am, Beach
Library. Community Room B. Join for fun and friendship. Bring
your cards and sets. Beginners are welcome-instruction will be
provided by Marcia Boudreau. 239-765-8162

ADULT PIRATE CRUISE
7pm, Pieces of Eight Adult Pirate Cruise at Salty Sam's Marina.

SUNSET CELEBRATION
5-9pm, Times Square. Live music, food & fun with High Tide
Saturday, February 27

Cornhole Tournament
11am, check in, 12pm, start up. Matanzas on the Bay. 64 teams
maximum, best of three game, single elimination. Registration
includes event t-shirt and goodie bag. Prizes include gift cards
and possibly NFL tickets. www.jendurecreation.com to register.

Sunset Celebration
5-9pm. Time Square. Live music, food & fun.
Phillip Babcock
Century 21 TriPower Reality 239-994-4572
Follow this link to search for all

properties for sale

in
For a

free evaluation
of your home or condo current value go to
www.FreeFortMyersHomeValues.com
you will receive 3
recent property sales and 3 current properties for sale, and the
current market value of
your property
.Receive a Free

Home Warranty

,
value $450.00, with each property purchase or listing above $150,000
Social Media Marketing & Advertising by:
www.professionalsocialnetworkingservices.com