NEW YEAR'S EVE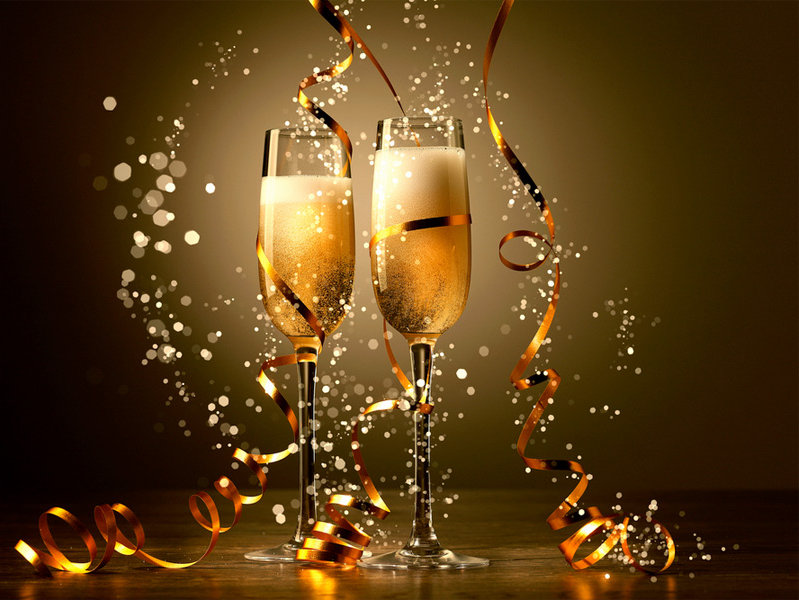 Saturday,December 31
New Year's Eve

YOGA
8:30am, DiamondHead Resort.

KAYAK TOUR
10am-1pm. Bonita Beach. See

MOUND HOUSE ACTIVITIES
9am-3pm Guided Museum Tours. See Dec 6; 10am-Calusa Indian Masks ($5); 2pm-History of the Mound House (free). 239-765-0865. moundhouse.org

SUNSET CELEBRATION
1pm-Midnight, Times Square. Live music, food & fun with Remedy from 1-6pm and High Tide from 7pm-12am.
ALL JANUARY LONG

FORT MYERS BEACH COMMUNITY POOL
2600 Oak Street. Open MO, WE, FR & SA 10am-6pm; SU noon- 6pm. 239-463-5759

FORT MYERS BEACH ART ASSOCIATION GALLERY
Located at the corner of Donora and Shell Mound. The "Art Divine" continues through Jan 12. Winter Juried Show Jan 16 - Feb 9. Classes and workshops offered for all levels. For full schedule visit www.fortmyersbeachart.com. Hours: MO-SA, 10am – 3pm, 239-463-3909.

BAY OAKS RECREATIONAL CAMPUS
Membership is free for all island residents. Visitors welcome. Open MO-SA with activities for individuals and families. Pick up a newsletter for a daily list of activities, or call 239-765-4022 for more information. 2731 Oak St., FMB.

HISTORIC COTTAGE
Island museum located at 161 Bay Rd, at the entrance to Matanzas Pass Preserve, houses a collection of artifacts, photos and memorabilia of life on Estero Island. Free. Open WE and SA 10am-Noon.

MOUND HOUSE
Experience Florida's natural and cultural history where Estero Island's oldest standing structure sits atop an ancient Calusa Indian Mound. The Mound House is a unique archaeological and historical site on Fort Myers Beach located directly on Estero Bay and offers a variety of programs for local residents, visitors and school groups. The William H. Case House is now open - come see all the new tours and check out the museum store! Grounds open sunrise to sunset at no charge; Open TU, WE & SA, 9am-4pm. 451 Connecticut Street.
FORT MYERS BEACH LIBRARY
Books, newspapers, magazines, Wi-Fi, Lots to see and do. Visitor card available. Closed Jan 2 and 16. Hours: MO,TU,TH,FR 9-5, WE 9-7, SA 9-1. 2755 Estero Blvd, FMB. 239-765-8162.
FEATURED PROPERTY LISTINGS
Fort Myers Beach, FL 33931
Fort Myers Beach Boaters Dream home. Considered the best and one of the highest subdivisions on the Island. Very deep water canal. 3 bedroom 3 bath, solar heated pool home, comes complete with 2 docks and 2 lifts. Nice Private home office / den. Master Bath and master walk in closet completely updated and enlarged 2016 . Tile throughout. Granite counters and granite Island with full stainless kitchen. Large crown molding in Kitchen, Living room and office. Large In house laundry room, could be 4th bedroom. Split floor plan with open living and dinning area. 4 minute walk to Beach. 4 minute boating to Estero Bay then on to Gulf. Learn more or schedule a showing https://goo.gl/T9O6xZ
Fort Myers Beach, FL 33931
10X10X30 Top Rack Dry Storage Rack located at the premier Snook Bight Yacht Club & Marina on Estero Bay in Fort Myers Beach only minutes to the Gulf and unlimited launches. Snook Bight is one of SWFL's newest & most luxurious Full Service Marina's, offering authorized warranty service on most makes and some of the best fuel prices in the area. Rack ownership includes Yacht Club Membership with members enjoying a private club room and special pricing on goods and services. On-site restaurant Bayfront Bistro offers the finest in waterfront dining. Snook Bight is a Full Service Marina with pool, barbecue area, laundry facilities, Shower/Locker rooms, Members Only Club Room, Concierge Service, Ships Store, & More! Call ahead to have your boat launched, fueled, stocked, and ready for a day on the water and upon your return leave the clean up to the marina staff so you can relax and enjoy the rest of your day! Low Monthly Fee only $280. If you choose to lease your slip they are currently in high demand! https://goo.gl/bBZ2aw
Phillip Babcock
For a

free evaluation

of your home or condo current value go to

www.FreeFortMyersHomeValues.com

you will receive 3

recent property sales and 3 current properties for sale, and the

current market value of

your property

. Receive a Free

Home Warranty

,

value $450.00, with each property purchase or listing above $150,000
Social Media Marketing & Advertising by: